Whether you are deciding to create an online portal for your business, or are thinking of creating an online store for whatever it is you want to sell, one of the things you need to decide on is what CMS (content management system) to use. There are actually quite a few platforms for you to choose from, but if you want one that many people say is ideal for an e-commerce site, then you should greatly consider using WordPress.
Some people believe that WordPress is only ideal for use with blogs, and this is because it is chosen by many bloggers over other blogging portals. What they might not be aware of is that WP is actually a great platform to use when you are thinking of creating an e-commerce site for your business. To drive this idea home, here are some of the reasons why you should choose WP over other CMS options for this purpose:
It is easy to use – you have to admit, not everyone who wants to create an online presence is adept at coding, or even know what coding is. Not everyone who wants to put up a website, whether it is an e-commerce one or not, is also tech savvy. But every single person and business who decides to create an online presence for their company or to sell stuff online knows that the internet is where they can reach hundreds and thousands of people. With WordPress, even if you don't know how to put together a website, you can do so since it is pretty easy to use.
WordPress actually has a lot of features ideal for e-commerce – yes, an e-commerce site is very different from your blog, but what you may not be aware of is that WP actually has quite a lot of features that is great for selling stuff online with. These features can all be had with the use of the right plug-in. If you are not keen on purchasing any plugins just yet, you can always go for the free WooCommerce plugin made for WP. This comes with many themes that you can choose from for your e-commerce site. This also comes with numerous payment gateways like PayPal and BACS. You can even choose COD as one of your payment options here. Other features you can also avail of with plugins for e-commerce include social media integration, multi-currency handling, and multiple image support.
Help is readily available – one concern online sellers have when it comes to tweaking their e-commerce site on WordPress is the amount of help they can get when they encounter a roadblock. Support for WP is rather easy to get since it comes from the millions who are already using this platform for their websites and own e-commerce endeavors. This means that any problem you may find in your way while putting together your WP e-commerce portal can be easily addressed by a quick search online, and a visit to WordPress forums.
Security is not an issue – WordPress is chock-full of security features and these include secure passwords, secure payment gateways, and SSL certificates that ensure your customers' data is always encrypted and secure. Apart from these, you can also beef up your site's security with the use of free as well as premium plug-ins for security.
These are just a few of the things that satisfied e-commerce site owners using WordPress point out as to why this is their CMS of choice. Other reasons that some people cite also include how easy and convenient it is for their customers to use, maintenance is easy and comes at a click of a button, customization options abound, and for those who are testing out the waters, it is free.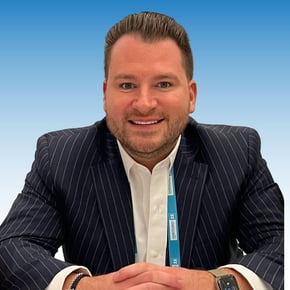 Kristopher Crockett
Kristopher M. Crockett, President & CEO of Selworthy, brings over a decade of innovative, solution-centric marketing expertise to the table. His profound understanding of marketplace trends and dynamic leadership propels Selworthy's mission to deliver bespoke digital solutions, enhancing client ROI and bridging the digital divide.