1800
+
Hours saved monthly with automation
250
+
HubSpot Users Trained
Our Driving Force
We understand that investing in a CRM automation platform like HubSpot is a big decision, and you want to make sure you're getting the most out of it. As a HubSpot Platinum Partner, we have the skills, knowledge, and understanding of the platform to help you maximize your return on investment and achieve your business goals.
We believe that by truly understanding your business and your unique challenges, we can tailor a HubSpot solution that meets your specific needs and delivers the biggest ROI possible.
Whether you're just starting out with HubSpot or are looking to take your usage to the next level, we can help.
Schedule your FREE discovery call today and find out how we can increase your ROI today!
What we offer
HubSpot Expertise
We specialize in one thing, and one thing only: HubSpot Implementation. However, our services go far beyond just the technical setup of the platform. We believe in providing a comprehensive approach to maximizing the benefits of HubSpot for your business.
Our team of experts will work with you to develop a strategic plan for your sales, service, and marketing efforts, including design and content creation. We'll help you create custom workflows to streamline processes and automate tasks, develop sequences of emails to effectively nurture leads, and build pipelines to track your sales and service progress.
In addition to the technical implementation, we also provide ongoing support to ensure you are getting the most out of your HubSpot investment. From custom reporting to performance analysis, we will provide the insights you need to continually optimize and improve your growth!
We understand that your success is our success. That's why we go above and beyond to ensure that you have everything you need to drive results and grow your business with HubSpot. Trust us to help you make the most of your CRM investment.
More to Selworthy's HubSpot Implementation than you think:



✔

Website Design
✔

Content Creation
✔

Marketing Strategy
✔

Sales Strategy
✔

Third-party integrations
✔

Tech stack audit
✔

Team Hubspot Training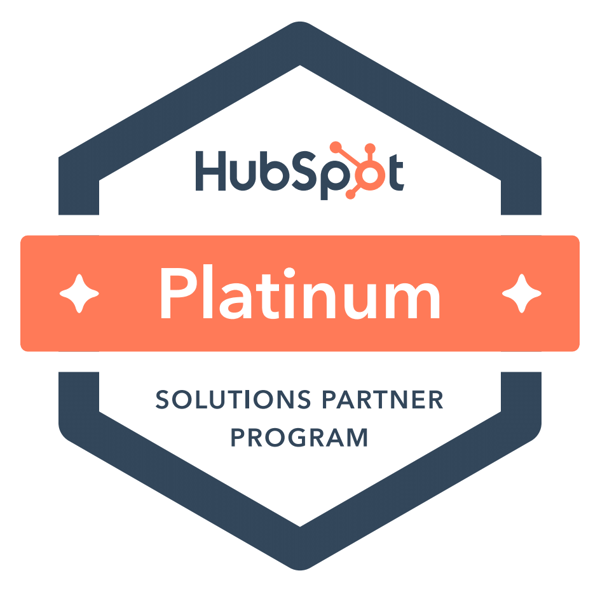 "
Selworthy helped our company with re-onboarding onto the Hubspot platform. They are very knowledgeable and really drilled down to figure out the best way to approach our goals and needs before we set anything up within Hubspot. They were not afraid to question and challenge us to make sure we were going to set Hubspot up in the most efficient way. I would definitely recommend Selworthy
"
"Selworthy has taken a comprehensive approach to fixing and integrating all of our marketing/sales systems and campaigns. They work quick, intelligently, and are fairly priced. I will be using them any time I set up new systems going forward"
"Working with Dane and Kris these past 2+ years has been a great experience and they have been instrumental in increasing both our online outreach and sales. They have also helped refine our CRM and marketing efforts. Exceptional people with the knowledge to back it up as well!"
"The team at Selworthy are Hubspot wizards who don't just execute on projects but provide a holistic approach that always keeps our end goals and needs at the forefront"
Free 15-minute Call
Our FREE call is a fantastic opportunity for you to get to know us and for us to understand your needs and goals. During the call, we will discuss your current situation and what you hope to achieve. This information will help us assess how we can best support you and determine if we are a good fit for each other.
During our call we aim to accomplish:


✔

Understanding your unique needs and goals


✔

Identifying the challenges you are facing


✔

Exploring potential solutions


✔

Establishing a strong, personal connection to you and your business
Free HubSpot CRM Audit
We are offering you a free HubSpot Portal Audit. This is a fantastic opportunity for you to assess the performance and effectiveness of your current HubSpot CMR. Our team of experts will perform a comprehensive analysis of your HubSpot portal, including your website, blog, landing pages, email campaigns, and other marketing assets.
We'll identify areas for improvement and provide you with actionable recommendations to help you prioritize tasks and get the most out of your HubSpot investment. The audit process is easy, effective, and most importantly, completely free. Our goal is to help you optimize your HubSpot portal so you can generate more leads, close more deals, and grow your business.
By taking advantage of our free HubSpot Portal Audit, you can ensure that your growth is on track and HubSpot is making the maximum impact for your company. Let us help you unlock the full potential of your HubSpot investment today!