In today's fast-paced digital era, having a fast-loading website is no longer a luxury, but a necessity. As an online business owner, you may have found yourself wondering about the benefits of a faster website. In this article, we will answer key questions about website speed, its effects on your business, and how it impacts your search engine rankings.
1. Why is Website Page Speed Important?
Website page speed is the time it takes for the content on a web page to fully display. It is a critical aspect of a site's performance. A slow-loading website can adversely affect user experience and your site's visibility on search engines.
In contrast, a fast website offers an enhanced user experience, leading to higher conversion rates and better search engine rankings. Website speed is even more crucial for mobile users, who often have less patience for slow-loading websites. The bottom line: a fast load speed can make a significant difference in your online business success.
2. How does Website Speed Affect Your Business?
The speed of your website plays a major role in the first impression you make on your potential customers. Slow websites can lead to fewer page views, lower customer satisfaction, and a decrease in conversion rate.
According to a study by the Aberdeen Group, a one-second delay in page load time can lead to a 7% reduction in conversions. This clearly shows how much speed affects your online business.
3. What is a Good Speed for a Website?
Although the "good" speed for a website can vary depending on the nature of the site, most online shoppers expect a web page to load in two seconds or less. Websites that take more than three seconds to load can see a significant increase in bounce rate.
However, Google's Core Web Vitals, a set of user experience metrics, suggests striving for a page load time of under one second for optimal conversion and user satisfaction.
4. Does Site Speed Affect Your SEO Performance?
Absolutely! Site speed is a major factor that search engines like Google consider when ranking websites. A slow website can harm your position in search results, reducing your visibility and organic traffic. On the other hand, faster websites are favored by search engines and tend to rank higher.
5. How Does Site Speed Impact Conversion?
Load times can have a huge impact on conversion rates. A faster website provides a better user experience, which in turn encourages visitors to stay longer, engage more, and make purchases. Conversely, slow loading times can frustrate users, leading them to leave and seek a better alternative.
6. What is the Average Speed of a Website?
As of 2023, the average load time for most websites on mobile devices is approximately seven seconds. However, this is significantly slower than what consumers expect, and what Google recommends for optimal user experience and conversion.
7. How Long Do People Stay on a Website?
The time users spend on a website largely depends on the site's speed. The "15-second rule" suggests that you have approximately 15 seconds to capture a user's attention. If your site doesn't load fast, users are likely to leave, increasing your site's bounce rate.
8. What Happens When Too Many People Are on a Website?
If a website receives more traffic than it can handle, it can result in poor website performance or even cause the site to crash. This is where a good web host comes into play, ensuring that your site can handle high traffic without compromising on load speed.
9. How Can You Speed Test Your Site?
Understanding your website's current speed is the first step toward improving it. Here's how you can perform a speed test on your site:
Use Online Tools: There are several free tools available online, like Google PageSpeed Insights, GTmetrix, and Pingdom, that allow you to check your site's speed. These tools provide a comprehensive analysis of your site's loading time and also offer suggestions for improvements.

Check Mobile Speed: Since a large portion of users access websites via mobile phones, it's important to also check your site's speed on mobile devices. Google's Test My Site tool is specifically designed for this purpose.

Audit Your Website: Regularly audit your website for any elements that might be slowing it down. This could include large image files, unnecessary plugins, or inefficient code.

Monitor Site Speed Regularly: It's important to regularly monitor your website's speed to ensure it remains optimal. Any significant changes can indicate issues that need addressing.
Remember, the goal is to have your website load in two seconds or less. Anything longer can lead to higher bounce rates and lower conversion rates
Conclusion
In conclusion, a faster website not only enhances user experience but also has a direct impact on your SEO performance and conversion rates. Don't let a slow website hinder your business's success. If you're looking to improve your site's speed and performance, consider reaching out to Selworthy. Our team of experts can help optimize your website, ensuring you stay ahead of the competition. Contact us today to get started on your journey to a faster, more efficient online presence.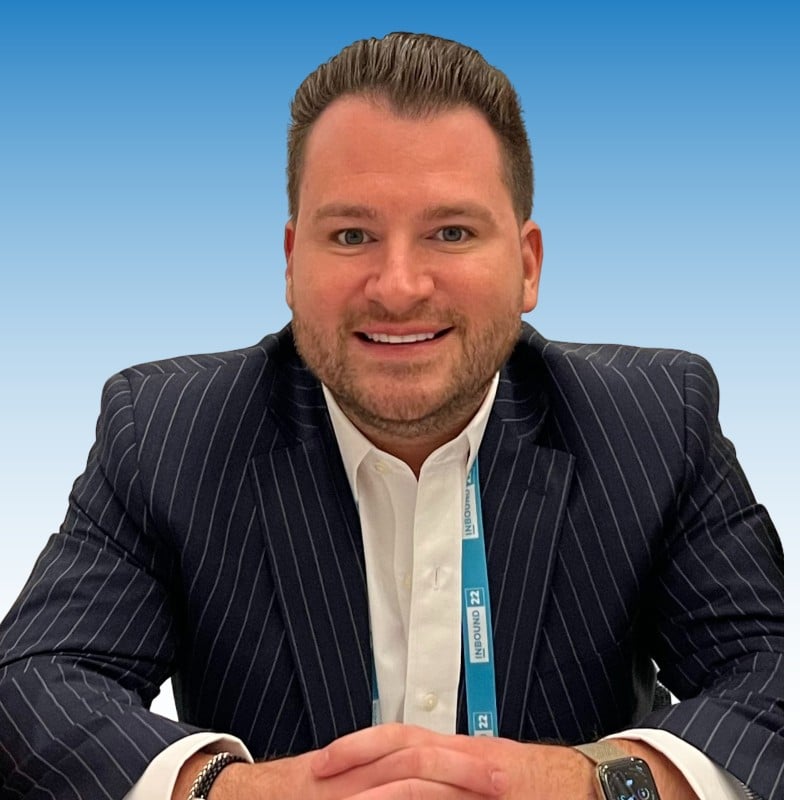 Kristopher Crockett
Kristopher M. Crockett, President & CEO of Selworthy, brings over a decade of innovative, solution-centric marketing expertise to the table. His profound understanding of marketplace trends and dynamic leadership propels Selworthy's mission to deliver bespoke digital solutions, enhancing client ROI and bridging the digital divide.