The chant that "email is dead" finds steam every so often in the marketing community. It's been said that no one opens, reads, or clicks on emails anymore.
But there's a big difference between thinking email doesn't work and email not working because the quality of the emails being sent isn't worth the attention.
Many marketing professionals turn to pay-per-click or other forms of media to get the word out about a product or service instead of putting the effort into creating better emails.
We believe that email is very much alive. Email newsletters have evolved and look much different than they used to — but email is still the way most people communicate, and it's not going anywhere anytime soon.
If you're sending emails to your customers sporadically or sending "round-ups" of the latest blog posts, then it's time to rethink your email marketing strategy.
We're going to show you the right way to use email to provide value and get more people to open, read, and click on your content.
Email Should Provide Value to Your Subscribers
Think about the emails that you engage with the most — the ones that you give that extra second of attention to because they catch your eye as you're cleaning out your inbox.
What is it about those emails?
We tend to engage with emails that connect with us at that moment in our lives where they are relevant. This means that even if you're sending good content out to your list, there are only a fraction of those people that have that problem, question, or interest at that moment where your email is in their inbox.
This is true for marketing emails, essential things like billing statements, and even emails from family and friends.
Most people have a pattern when they see an email in their inbox. It goes something like this.
They read the sender and subject line – even if it's just a glance, these two parts of an email are the first items a reader sees.

Next, they see the preview text — this is the short snippet from the email that's next to the subject line in your inbox.

If an email jumps out as something they might be interested in, the reader will open the email and skim for exciting details.

If something catches their attention, they will click through and learn more.
There are a couple of other important things to keep in mind when it comes to emails they don't engage with.
Some emails that people don't read are filed in the back of their minds. They may not need what is being offered right now but maybe need it at a later date, and they could remember when it's relevant.

Many people don't unsubscribe from lists. They allow the emails to keep coming because they have gotten some value from them at some point and don't want to miss an opportunity if something they need comes across again.
It's important to realize that very few emails are ever deleted without a glance.
Even though these actions don't produce the result marketers want, they are still important. The thought of missing out on something interesting nags at readers, so they at least look at the subject line and sender. It's another opportunity to be seen and remembered and stay top of mind even when they don't click through.
Think of Emails More Like A Social Media Feed
Knowing that email has changed from a conversation between you and a prospective client and more to a social media feed changes how you structure your emails.
Think about how you can "stop the scroll" in the inbox just like you would for a social post on Facebook or LinkedIn.
Your Email subject lines become crucial to capturing the reader's attention — providing a "tease" to get them interested in opening the email.
In addition to creating engaging email subject lines, concise emails that get to the point quickly are more digestible by the viewer. This is because they offer the opportunity to find the information that relates to them quickly.
You can also make emails using just text instead of over-designing them, so they are more like a one-to-one conversation vs. a "blast" to a whole list.
Even if they don't read the email immediately, it will trigger their memory that you sent an email on something they're interested in or need.
How to Write A Successful Email Newsletter
So, we've covered why people don't open your emails right away, that your strategy needs to change, and how email is currently being viewed.
So, what now?
There are ten critical parts to a successful email newsletter. You need to know how to write one of these successful emails and get the reader to take action. Let's take a look.
1. Look at Other Email Newsletters for Inspiration
Don't go into creating blindly. Check out your competitors and even companies outside your business area and see how they're doing it. It's easy to sign up for a few newsletters — so take that opportunity to do a little market research.
2. Ask Yourself if You Need an Email Newsletter
Find out how many competitors are using an email newsletter. Is this even something your industry needs? If you know competitors are having success, it's likely a good idea to keep your email newsletter and just give it a new face.
But if you can't commit to putting out valuable content regularly in your email, then it might be better to avoid taking that on right now.
3. Decide on the Purpose of Your Newsletter
One of the most significant issues with email newsletters is topic stuffing. Many marketing teams try to shove information on every aspect of their business into one email.
This creates an unfocused and cluttered email, making it nearly impossible for the reader to sift through to relevant content.
Instead, you need to consider the overall purpose of your newsletter and what it's trying to help your subscribers achieve. You also want to make sure every single email has one purpose and only one purpose.
4. Find a Balance Between Promotional and Informative
Your email newsletter should have a 90/10 ratio. 90% of your content should be educational and informative and 10% promotional.
Create a newsletter that targets your ideal audience, provides real-world ideas, and gives them a glimpse into the future when they purchase your product or service.
5. Set Expectations for Subscribers
Be upfront and honest on your subscription page — let the viewer know precisely the kind of content they'll get when they sign up. Give them details on the type of content, frequency of emails, and how the newsletter will help them in their day-to-day business.
This makes it easy for them to see the value of signing up.
6. Get Creative
A catchy email subject is the secret sauce for getting people to open your email. Just like a call to action, you need to create a sense of urgency, excitement or need with your email subject line. When viewers feel like they may miss out on something, they're more likely to open your email and start interacting with your content.
However, you want to be careful and not overuse elements like urgency or scarcity in your emails. If everything is important, nothing is, and your subscribers could start to miss out on things that really matter.
7. Use Minimal Design
Minimalism is the new trend. In all marketing areas, designers use minimal designs to focus on the product, allow viewers to get to information quickly, and offer less fluff and more substance.
Your email newsletter should be no different. Keep your copy clean and concise, and skip the flashy images and gifs. Let the reader see the value in your business, not just frills, and fluff.
This also helps your message seem more like a one-on-one conversation instead of a big blast.
8. Use Clear Calls-to-Action
A call to action should be easy to find and large enough that the viewer can see it clearly. You may want to use bright and bold colors or muted colors depending on your branding design and what the viewer wants to see.
Make sure they're enticing and encourage the action you want the reader to take. You also want to make it clear what the benefit is for them if they take that action. This could be as simple as learning something or buying something.
9. Test Your Design and Content
You test your products and services, website and logo design, and even your other marketing collateral.
Email newsletters are the same. Before putting them into production, you have to test them and get valuable feedback to understand your target audience's motivations and needs. For example, you can run A/B tests on subject lines to see which ones get more opens and clicks.
10. Make It Easy to Unsubscribe
No one wants to see someone unsubscribe from a newsletter email, but it happens. Don't hide the button or make the person jump through hoops to tell you why they are.
Put it out there and give them the option.
This may seem counterintuitive, but if someone knows it's ok to unsubscribe without hassle, they may rethink the decision because you're offering simplicity when they do want to unsubscribe.
How to Include Your Blog Post in Your Email
Blogging and email marketing go together like peanut butter and jelly. They are great on their own but amazing when they're put together!
Your blog establishes that you're the authority on your product or service, and email marketing helps get the word out. But what makes featuring your blog in an email newsletter go from good to great? Let's take a look.
1. Formatting
Many email service providers offer templates that you can customize, poke around a little bit and find a template that works for you. If your email provider doesn't have the right thing, a marketing service like HubSpot provides amazing templates and ideas for your email newsletter.
You can also consider using a text-only template to keep it clean and easy to read. The main takeaway here is to create an email format that suits your brand and engages your subscribers.
2. Use High-Quality Graphics
Websites benefit from high-quality, professional photos of actual products, employees, and satisfied customers, but an email newsletter doesn't have to go that far.
In many cases, stock photos and custom graphics work just fine.
However, a word of caution – keep it clean and simple. Too many photos or graphics that are too flashy will deter your reader.
You also should make sure that information necessary to the value of the email is in the text and not just in the images. While it's not as common as it used to be, some email clients do not display images by default, so it's possible that your subscriber won't even see the images.
3. Use One Blog Article Per Email
We've already talked about the importance of keeping your emails clear and having easy-to-understand calls-to-action. This is easily achieved when you stick to only talking about one blog post per email.
If you've done the work to make sure that your blog article is of value to your reader, then using it to create an email is a no-brainer.
Your subject line and preview text will be clear and aligned with the article. The body of the email will explain what they're going to learn by reading. And finally, the call-to-action will be straightforward by asking them to click to read the article.
This simple strategy accomplishes most of the key objectives for a successful email.
Get Help from Someone With Experience
You may have brain overload with all this information, don't let that stop you from creating an email newsletter that works. Selworthy is a HubSpot Gold Certified Agency Partner. We have the expertise and ability to help you create and implement email marketing campaigns that work.

Our goal is to help businesses like yours build a strong brand, craft effective strategies, and drive revenue to your business. It's our mission to help you create your success story. Schedule a call today and let one of our team members show you how we do what we do.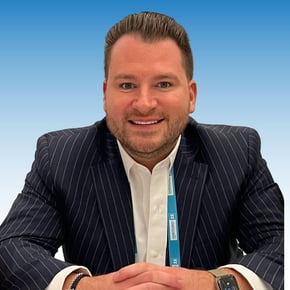 Kristopher Crockett
Kristopher M. Crockett, President & CEO of Selworthy, brings over a decade of innovative, solution-centric marketing expertise to the table. His profound understanding of marketplace trends and dynamic leadership propels Selworthy's mission to deliver bespoke digital solutions, enhancing client ROI and bridging the digital divide.