The world of CRM is ever-evolving, and there's palpable excitement in the air. Why? Because of ChatSpot. HubSpot's generative AI tool, ChatSpot, is redefining the CRM game. Let's delve into this thrilling evolution, understand HubSpot's innovation trajectory, and explore how you, as a HubSpot user, can harness this power.
1. The Rise of ChatSpot: A Glimpse into AI's Evolution
There's something exhilarating about witnessing the growth of new AI tools, especially in the CRM space. ChatSpot isn't just another name on that list; it's leading the pack. Built from the ground up, it exemplifies HubSpot's dedication to leveraging the full potential of generative AI. Remember the early days of manual data entry? Those tedious hours spent on adding contacts, creating custom reports, or even just determining how many contacts interacted with a campaign? ChatSpot is here to change that narrative.
2. ChatSpot Chat: More than Just Conversations
The magic of ChatSpot chat lies in its ability to transform standard CRM data conversations into insightful, dynamic engagements. Instead of users merely querying "how many contacts", the AI chatbot goes beyond, providing sales teams with crucial insights. This ensures better follow-up, increased chances of deals closing, and, ultimately, enhanced revenue.
3. Beyond Chat: HubSpot's Generative AI Tool
HubSpot's innovation doesn't stop at creating a chat interface. The AI's prowess extends to content creation. Need a quick blog post or social media copy? With ChatSpot, you can generate images, craft social posts, or even create content for landing pages. The tool's natural language ability ensures that every piece of content feels personalized. Imagine the power of generating a blog post or social media posts without leaving the HubSpot CMS!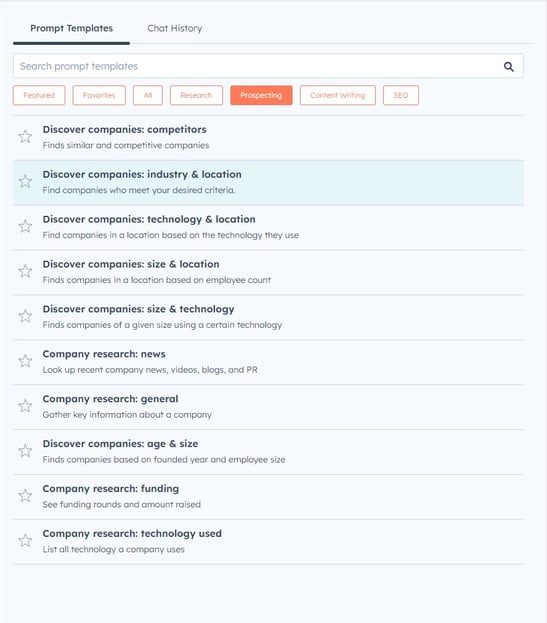 4. Boost Productivity with the Prompt Library
One of the standout features is the prompt library. Gone are the days when sales teams and marketing professionals had to dig deep into HubSpot data or Google Sheets for important information. The prompt library acts as a content assistant, enabling users to save time and boost productivity.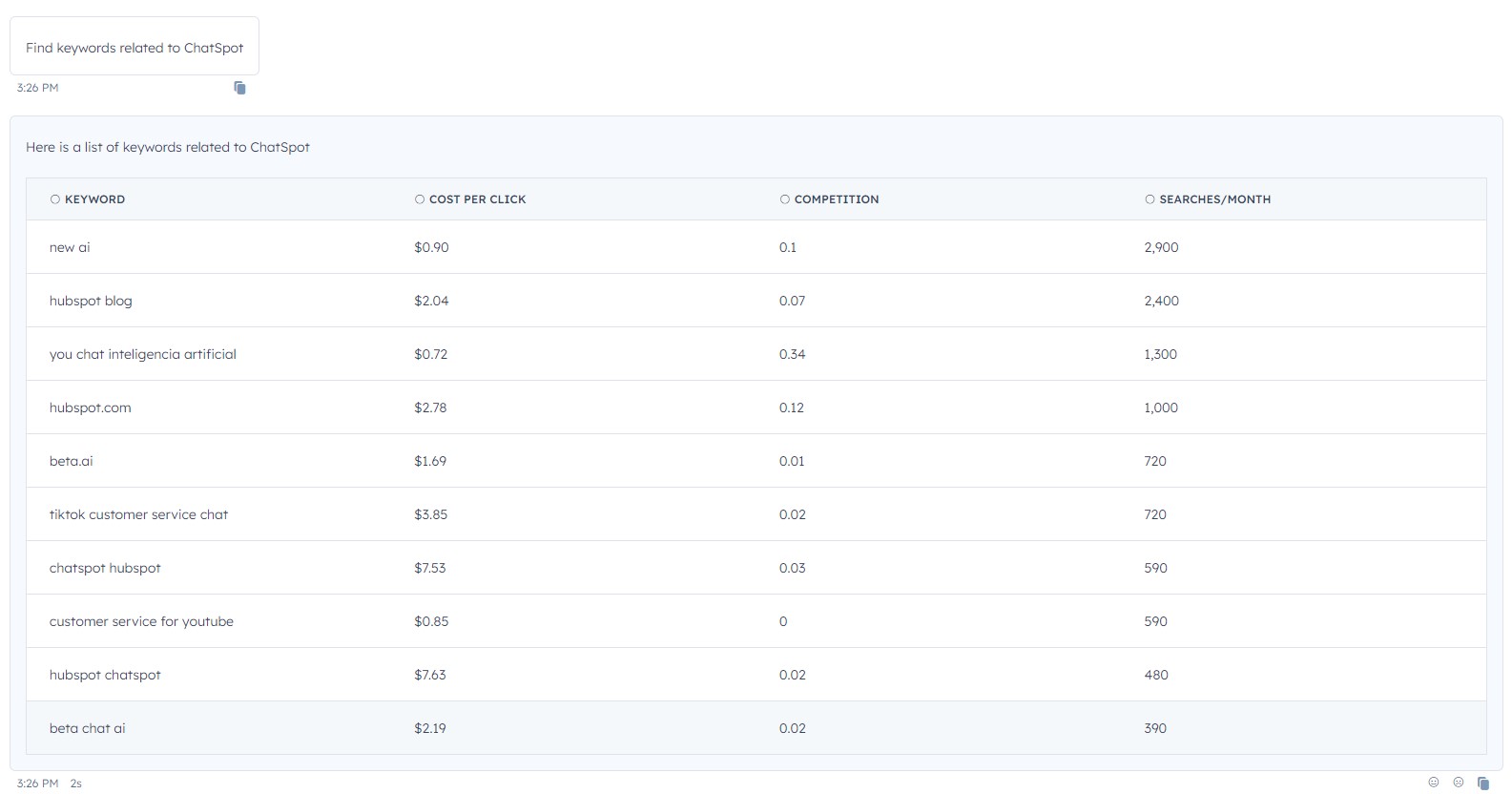 5. Transform Manual Tasks: From PPC Keywords to Reports
Adding contacts or assigning owners to specific leads can be tedious. With ChatSpot, businesses have an all-in-one solution. From building reports to tracking web visits or even managing PPC keywords, everything is streamlined. Sales and marketing teams can now focus on what they do best - closing deals and creating impactful campaigns.
6. Integrating Across Platforms: HubSpot's Vision
It's not just about integrating with HubSpots Marketing features it's broader, the goal is that it integrates and works with all of HubSpots Hubs, from Service to Sales. Increasing productivity, scalability, and more as it grows.
7. User-friendly and Power-packed
The term 'user-friendly' often means a compromise on features. Not with ChatSpot. Its interface is intuitive, enabling users to easily navigate, whether it's searching for contacts, generating reports, or completing tasks. But beneath this user-friendly veneer lies immense power, thanks to HubSpot's generative AI capabilities.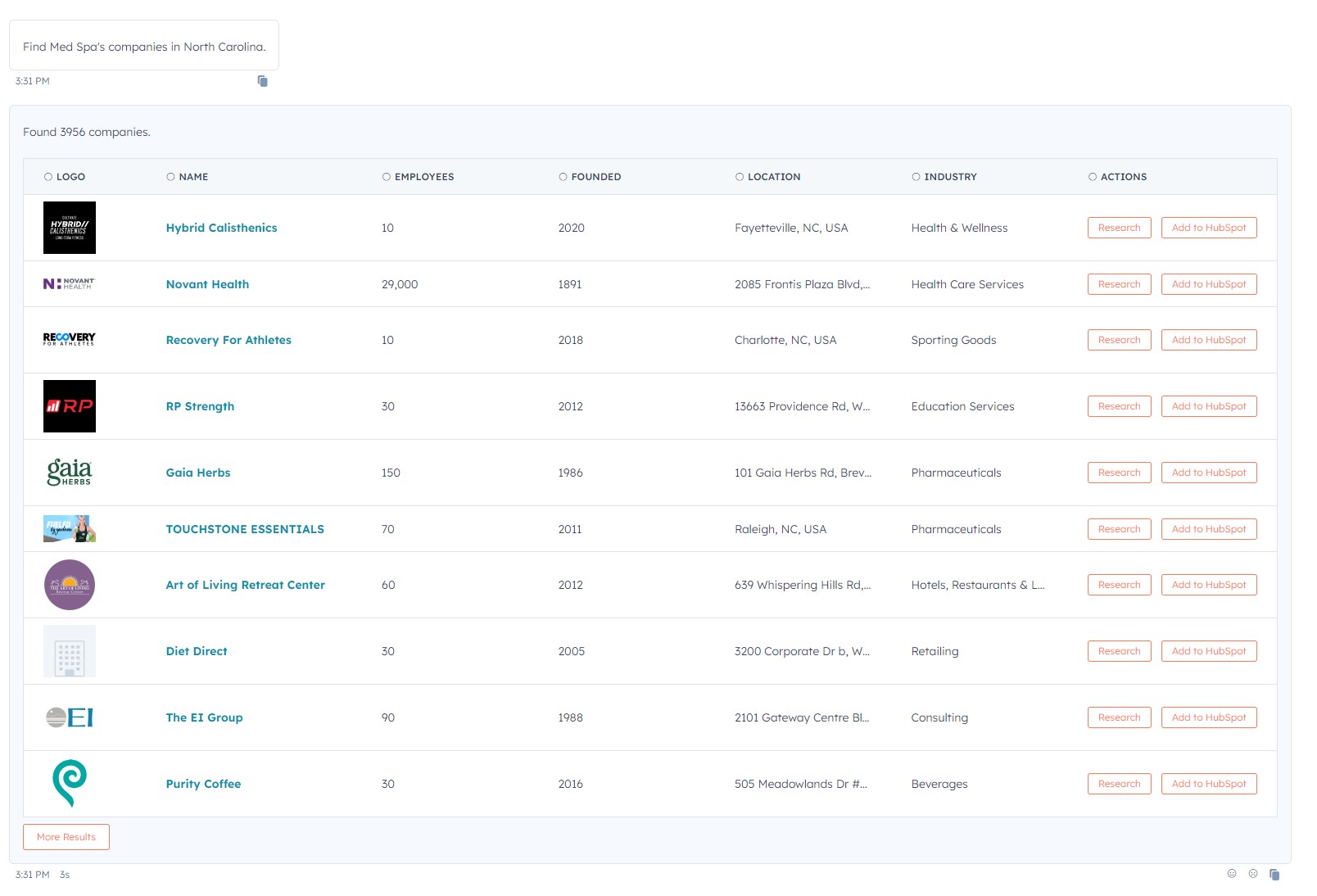 8. A New Dawn for Businesses
For businesses, this evolution means more than just saving time or having a new tool. It represents a shift in how CRM is perceived. It's no longer just a platform to manage contacts. With tools like ChatSpot, CRMs like HubSpot transform into comprehensive ecosystems that support every facet of a business, from sales to marketing and beyond.
9. The Road Ahead: What's Next?
With the rapid advancements in AI, there's always the question - what's next? If the current trajectory of ChatSpot and HubSpot's commitment to innovation is any indication, the future is bright. We can anticipate new services, advanced features, and even more integrative capabilities. Perhaps soon, a simple chat command could help generate comprehensive reports or even predict trends based on current data.
Conclusion
HubSpot, with ChatSpot, is proving yet again why it's a market leader in the CRM space. As AI tools continue to evolve and redefine boundaries, businesses, and users stand to benefit immensely. ChatSpot is not just another addition to HubSpot's arsenal; it's a testament to the company's commitment to excellence and innovation. It's an exciting time to be part of this journey, and one can't help but anticipate what's next in this AI-driven revolution. Whether you're a marketer tracking web visits, a salesperson keen on closing that next deal, or simply someone excited about the future of tech, the message is clear: The future is here, and it's powered by HubSpot and ChatSpot.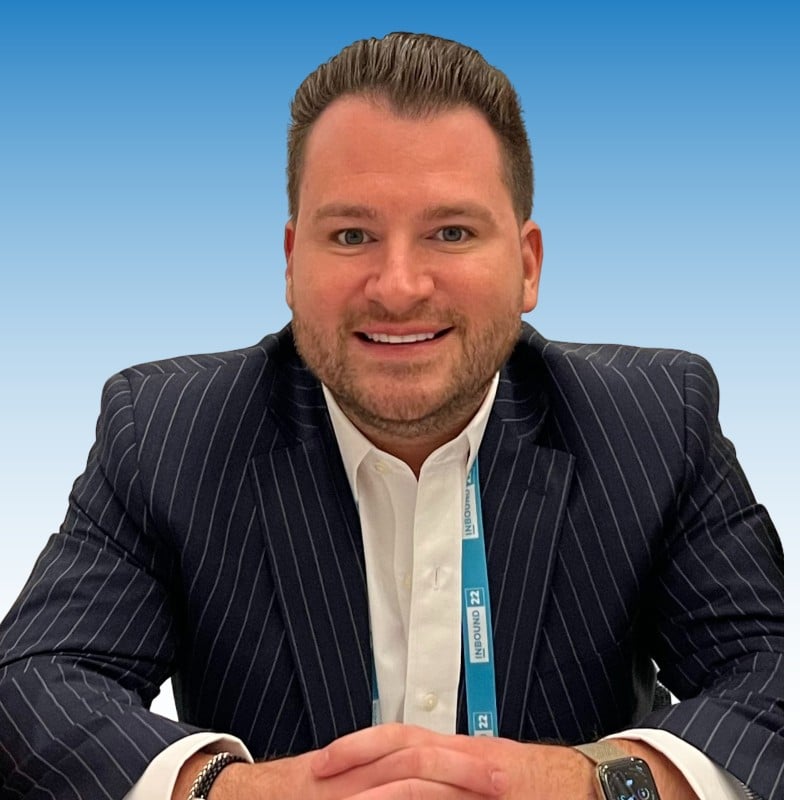 Kristopher Crockett
Kristopher M. Crockett, President & CEO of Selworthy, brings over a decade of innovative, solution-centric marketing expertise to the table. His profound understanding of marketplace trends and dynamic leadership propels Selworthy's mission to deliver bespoke digital solutions, enhancing client ROI and bridging the digital divide.