Creating content and a content marketing strategy for your website is not just about getting your company's views, ideas, and insights out there. It is also about getting the people who may need your products and services to find your company, and to avail of what you have to offer. In short, the content you create, as well as your strategy for getting it circulated, should be aimed at a few things, and one is in getting your target market to take notice, and consequently buy from you.
How do you customize your content plans and your marketing ideas to draw in your target market? Here are a few things that you may want to consider:
Identify your target market and what they are looking for - the first thing you need to do is to find out who exactly is your target demographic (or demographics, if you are catering to multiple types of clientele) and what they want from a company such as yours. Knowing who your market is, and what they are looking for when it comes to the products and services you offer, will help you streamline your marketing campaigns, and to tweak your content to fit them.
Determine what steps your customers take to get from finding you to buying from you – in order for you to successfully create content that can actually convert to sales for your company, you need to first find out what your customers use to find you, what will make them stay on your site, and ultimately, what will make them purchase from you. The first step is in finding what keywords they use to search for what you have. The next thing would be to define what kind of content will make them think about buying from you. The last stage would be to create content that will convince your site visitors that their search for what they need ends with you, and they should buy from you.
Be engaging and interesting – as simple as this advice may sound, this is actually one of the tougher things to do when creating content for your target market. What would they find engaging? What is interesting to them when it comes to you and what you have to offer? In order to engage your customer, you need to make them feel that what they say matters, and that you listen to them. Give them a way to interact with what you say by allowing comments, and by replying to their comments as well. Make things interesting by creating content that makes them think, allows them to evaluate what you just said, and make a suggestion or comment about it. This can be rather tricky since you will need to come up with topics and ideas that may bring about both negative and positive feedback. It is in how you interact with such comments that can make or break such a strategy.
Find out what others in your industry are doing – no, we are not telling you to copy what others are doing point for point, but to simply get an idea as to what works when it comes to content that people read when it comes to your niche. Check comments, see how people respond to the topics that are being tackled, and formulate a content plan that can be beneficial to your company with the help of what you find on sites similar to yours.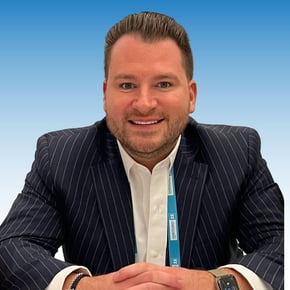 Kristopher Crockett
Kristopher M. Crockett, President & CEO of Selworthy, brings over a decade of innovative, solution-centric marketing expertise to the table. His profound understanding of marketplace trends and dynamic leadership propels Selworthy's mission to deliver bespoke digital solutions, enhancing client ROI and bridging the digital divide.