Not that many people know or understand the importance of site optimization when they first begin to put together their website. This is probably why the CMS (content management system) they end up using does not have the many features needed for proper SEO (search engine optimization). Some individuals even hire a programmer to create a site for them from scratch, and if the company or person they choose to do this for them knows nothing of SEO, then they too will have a website that cannot be optimized properly for search.
There are many reasons why people, and even companies, choose to use WordPress over other content management systems, and the platform's readiness for search is one of these reasons. Why is WP considered the best portal when it comes to creating sites that are search engine friendly and SEO ready? Here are some of the things people have pointed out:
URL Structures are Relevant and Search Friendly – search engines often generate their list of results depending on a number of factors, and one of these is the keyword used when a person is searching for something. You don't see people online searching for "sitename.come/products.php?cat=2" or "sitename.com/page=7", yet this is how some CMS's generate their URLs. WordPress gives you the chance to create search friendly URLs with the use of the permalink feature. What this does is it helps you generate a URL for each post that is relevant to your topic or your keyword. By choosing to use the Custom Structure option here, you can simply add /%postname% in the space provided for and you will get a URL that carries your post title in it.
Easy and Fast Creation of Content and Pages – you want your site to have fresh pages monthly, weekly, or even daily? Then WordPress is the CMS for you. Since a lot of emphasis has been placed on the regular addition of fresh and high-quality content to a site for it to rank, the need to have a platform that can let you do this easily has been answered by WP. You can continuously and quickly create and post pages on your site as you please. You won't need to have a coder on hand to do this for you since this portal has one of the easiest interfaces to work with when it comes to the addition of new content.
Link Structure is Easily Crawled – for a site to be indexed and to be ranked, the pages have to be crawled by Google's spiders. If your website's internal structure is a mess and difficult to navigate, these bots may find it difficult to crawl. WordPress has a structure that is similar to numerous websites, which makes it easy for Google spiders to crawl, index, and rank.
These are just a number of things that make WordPress one of the best, if not the best, CMS to use when you are concerned about SEO and your appearance in search engine results pages. If you want more, you can also install a few plugins for additional SEO oomph and tweaking to make your site and your pages easier to find. WordPress has quite a lot of plug-ins for you to choose from for this particular purpose as well, making it an even better choice among numerous CMS options.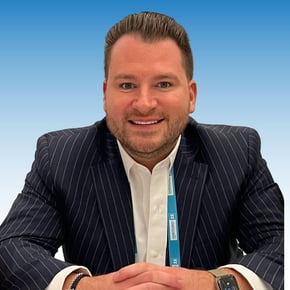 Kristopher Crockett
Kristopher M. Crockett, President & CEO of Selworthy, brings over a decade of innovative, solution-centric marketing expertise to the table. His profound understanding of marketplace trends and dynamic leadership propels Selworthy's mission to deliver bespoke digital solutions, enhancing client ROI and bridging the digital divide.