Going mobile is something most sites did when Google first announced that having a mobile friendly site is important if you want to rank well. The scramble for mobile website development soon found people altering and tweaking their sites to work well on mobile devices. What some people forgot when they did this is that building a mobile friendly website is more than just translating your present site into something that can be easily accessed via handheld devices. It also means that you need to adjust your site to cater to how people on mobile devices think. This is where mobile SEO comes in.
What is Mobile SEO?
Much like general SEO, this is the act of optimizing your mobile website to increase its compatibility to what people search for on mobile devices, which in turn helps increase its visibility. Most people who use the internet on their mobile units often search for something they need with the use of keywords rather than typing in a website's URL. This puts a lot of emphasis on the importance of being search optimized when your site goes mobile.
If you already have a general SEO strategy in place, you can rest assured that your site will indeed show favorably on the mobile devices that people use. You simply need to take into consideration how people use mobile sites to be able to captivate the audience that happens to find your site because of your existing SEO strategy. For this to happen, you need to focus on four things: social media presence, high-quality content, user experience, and the technical make-up of your website. These should all work together to help you show favorably on both desktop and mobile.
What to Avoid in Order to Succeed on Mobile
For those who already have an optimized site for desktop use, you need to consider a number of tweaks in order to ensure that your site shows well on mobile. When you start your mobile site development, if you are planning on having a separate mobile site, always ensure that people get redirected to the correct version of your website. To ensure that your bounce rate does not go up, you should try to avoid these things on mobile:
Flash Elements – if you are aiming for one version of your site that is accessible to all types of devices, or otherwise known as a responsive site, then you need to remove flash elements from it. Flash is not generally supported by mobile devices, and will only restrict access to those who visit your site using their smartphones and tablets.
Pop-ups – these can be very annoying on desktop sites, and even more so on mobile where people already have very little space to work with. All pop-ups will do when people encounter these on your site is to drive them away, which will also drive your bounce rate up.
Pared-down content – if you think people will appreciate your giving them a lighter and pared-down version of the content that they get from your desktop site, think again. Paring down what you can find on your desktop site to fit your mobile one is not a good idea since people who access either want to get the same kind of information and user experience they get from your website, be it mobile or otherwise. Rather than giving people a lighter version on mobile, tweak the content to be viewed better via these devices in order to provide people with what they need without really taking anything away.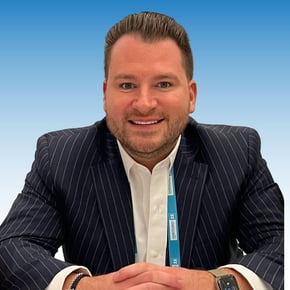 Kristopher Crockett
Kristopher M. Crockett, President & CEO of Selworthy, brings over a decade of innovative, solution-centric marketing expertise to the table. His profound understanding of marketplace trends and dynamic leadership propels Selworthy's mission to deliver bespoke digital solutions, enhancing client ROI and bridging the digital divide.