Any respectable search engine optimization professional knows that while link building can help buttress a website's standing in search results, there are also risks involved in the activity. Ever since Google refreshed its ranking algorithms through the Penguin update of 2012, thousands of websites, if not millions, have suffered huge losses in visitor traffic due to being penalized by the search engine giant for containing spammy or low-quality links.
The Penguin update proved to be a real bane especially for website owners who have engaged in questionable link building practices in the past. Pre-Penguin era, these people leveraged Google's use of links in its algorithms to propel their websites up search engine results pages. They created artificial links that were specifically made to cajole web crawlers to improve their website's ranking signals. The problem is that most of these links offered no real value to web users — the actual live and sentient individuals who are doing the searches online.
When Google realized that these manipulation techniques have begun affecting their search results and their advertising revenues, they pulled the plug on these websites with the Penuin update. The changes remain up to this day, and concrete measures are being carried out by Google all the time to further improve its ranking algorithms.
Should you still do link building?
The question one should ask oneself now is this: is link building still advisable these days? The short answer is, of course, yes. However, that comes with a few caveats.
Links remain as one of the most important factors in Google's ranking algorithms. Make no mistake about it. Even so, the link building techniques that you can use today are no longer the same as the ones that were considered acceptable in the past. Google is now much more intelligent than ever, having the ability to detect manipulative link building techniques. In view of the foregoing, what you would want to do is to build the kinds of links that the search engine wants to see — links that are not only created for web crawlers but also provide value to web users.
Today's keystone link building techniques
Guest blogging – Guest blogging is one the most powerful link building methods you can use at present. It entails reaching out to blog publishers, writers, and editors who have their own websites and pitching your high-quality content to them in order to earn the right to publish in their platforms. Guest blogging is an opportunity to earn links to your own website, provided that earning it is reasonable given the content and context of your article.
One word of caution: avoid publishing thin content that provides little value to readers, and don't choose websites that appear like simple content farms that nobody reads.
Syndicating through social media – Publish your content through your social media sites, and your followers might just do the rest of the job for you. If you have content that has significant information or entertainment value, it has the potential to be shared across various platforms, helping you earn tons of links in the process. Remember that social signals are not links in themselves, but as your content gets shared across the web, there is a possibility that many people will link back to your site.
Creating high-quality content – As mentioned, your content has to have great value for it to be shared and linked back to. Long-form articles, inforgraphics, and videos are some of your best bets nowadays.
Publishing in resource and directory lists – You can also try publishing in websites that provide resource or directory lists. For instance, if your local chamber of commerce, your trade organization, or your city government publishes a list of local businesses in their official website, you might want to try asking the webmaster for links. A link can be accompanied with a small profile about your business and its products or services. Again, it all comes down to what sort of value web users can get from the link and the profile you are publishing. Don't publish on a site that is irrelevant to your business.
Ask for reviews and testimonials – You can also ask customers or clients who have had positive experience dealing with your business to write a review about one of your products or services in their website. These reviews can come with links going back to your website.
The common denominator among today's acceptable link building techniques is that they provide added value to the web and are useful to people. Top-quality links are what search engines like Google want to see, and employing white hat link building techniques is the only way to do it.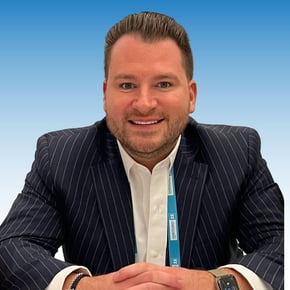 Kristopher Crockett
Kristopher M. Crockett, President & CEO of Selworthy, brings over a decade of innovative, solution-centric marketing expertise to the table. His profound understanding of marketplace trends and dynamic leadership propels Selworthy's mission to deliver bespoke digital solutions, enhancing client ROI and bridging the digital divide.