Unlocking the full potential of your nonprofit organization is no small feat. It requires the right tools, strategies, and partners to maximize your impact and achieve your goals. HubSpot for Nonprofits is here to empower your organization with a powerful, tailored solution that simplifies your marketing, fundraising, and donor management efforts, all while offering a generous 40% discount. Ready to supercharge your nonprofit's success? Let's dive in!
Short Summary
Maximize your nonprofit's success with HubSpot: 40% discount, powerful integrations and essential hubs!

Unlock the full potential of HubSpot by partnering with an expert partner like Selworthy.

Make a lasting impact on your cause & reach more people with tailored solutions from HubSpot for Nonprofits.
Why Choose HubSpot for Nonprofits
HubSpot's CRM is a powerful platform that offers an all-in-one solution for nonprofit organizations to track donor activity, plan communication, and manage fundraising and marketing actions with ease. By choosing HubSpot's CRM, you can unlock new opportunities, reach wider audiences, and drive donations effectively.
Greater Good Charities, for instance, has leveraged HubSpot to maximize personalized engagement and boost their fundraising efforts.
The Nonprofit Advantage: HubSpot's 40% Discount
One of the most compelling reasons to choose HubSpot for your nonprofit organization is the substantial 40% discount offered on Pro+ products. This generous discount makes the platform more accessible and cost-effective for organizations, allowing you to devote more resources to your cause.
With built-in SEO tools, you can also improve your visibility on search engines, further expanding your reach and impact.
HubSpot's Global Impact: Partnering with Thousands of Nonprofits
HubSpot is committed to making a positive impact on the world through its partnerships with thousands of nonprofits worldwide. These partnerships have created meaningful change and advanced various causes with a proven track record of success.
Moreover, HubSpot has expanded its platform into multiple languages, including Spanish, French, German, and Portuguese, to better serve its international customers.
Essential Hubs for Nonprofits: Marketing, Sales, and CMS
HubSpot offers powerful tools for nonprofits in the form of essential hubs, such as Marketing Hub for fundraising, Sales Hub for donor management, and CMS Hub for website creation and management. With Marketing Hub, you can create highly effective email marketing campaigns and gain real-time insights into your sales pipeline with the Deals feature.
Meanwhile, the CMS Hub allows you to build captivating online experiences with ease thanks to its drag-and-drop interface and pre-equipped SEO tools.
Maximizing Nonprofit Success with HubSpot
HubSpot enables nonprofits to optimize their marketing, donor management, and web operations (WebOps) for maximum success. By leveraging HubSpot, you can significantly enhance your nonprofit fundraising campaigns, simplify donor management, and create captivating websites that resonate with your audience.
HubSpot's platform, with a HubSpot account, is designed to help your organization achieve its goals, attract more supporters, and increase your impact.
Boost Fundraising Efforts with Marketing Hub
Marketing Hub is a sophisticated tool that helps marketing teams in nonprofits grow traffic, convert visitors, and manage campaigns effectively. With its landing page creation system, you can quickly purchase or create custom themes to build landing pages for specific campaigns.
Here are some of the benefits of using Marketing Hub for nonprofits:
Increased traffic: Marketing Hub can help you increase traffic to your website by providing you with tools to create and optimize your content, run paid advertising campaigns, and track your results.

Better conversion rates: Marketing Hub can help you improve your conversion rates by providing you with tools to create effective landing pages, track your visitors' behavior, and target your marketing campaigns.

Effortless campaign management: Marketing Hub can help you manage your campaigns more effectively by providing you with tools to track your progress, measure your results, and collaborate with your team.
In addition to these benefits, Marketing Hub also offers a number of other features that can be helpful for nonprofits, such as:
Email marketing: Marketing Hub's email marketing tools can help you create and send email campaigns that reach your target audience and generate donations.

Social media marketing: Marketing Hub's social media marketing tools can help you create and manage your social media presence, track your results, and engage with your donors and supporters.

Analytics: Marketing Hub's analytics tools can help you track your website traffic, measure your campaign results, and identify your most effective marketing channels.
If you're in search of a robust solution to enhance your fundraising campaigns, consider Marketing Hub. With its comprehensive set of features, Marketing Hub is instrumental in helping you meet your fundraising targets.
Streamline Donor Management with Sales Hub
Sales Hub provides powerful insights, automation, and sales tools to help you maximize your donor management efforts. By auto-populating each contact profile with every interaction you and your staff make with a contact, you can create highly personalized messages for each interaction and ensure you take every step necessary to secure donations and foster important donor relationships.
Here are some of the benefits of using Sales Hub for nonprofits:
Automated donor management: Sales Hub can help you automate tedious donor management tasks, such as sending follow-up emails, setting tasks, and changing deal stages. This can free up your team to focus on more important tasks.

Personalized donor communications: Sales Hub can help you create highly personalized donor communications by auto-populating each contact profile with every interaction you and your staff make with a contact. This ensures that your communications are relevant and timely.

Improved donor relationships: Sales Hub can help you improve your donor relationships by providing you with insights into your donors' interests and needs. This information can help you create more targeted and effective communications.
In addition to these benefits, Sales Hub also offers a number of other features that can be helpful for nonprofits, such as:
Deals: Sales Hub's Deals feature can help you track your progress towards your fundraising goals.

Pipelines: Sales Hub's Pipelines feature can help you visualize your sales process and identify areas for improvement.

Reports: Sales Hub's Reports feature can help you track your donor management metrics and identify trends.
In search of a dynamic platform to optimize donor interactions? Sales Hub stands out. Leveraging its unique capabilities, you can foster deeper donor connections and surpass your fundraising aspirations.
Create Engaging Websites with CMS Hub
CMS Hub is a powerful website builder that helps nonprofits create engaging, customizable websites with ease. With a range of templates, guidance, and an easy drag-and-drop feature, you can build a captivating online experience for your audience.
Here are some of the benefits of using CMS Hub for nonprofits:
Easy to use: CMS Hub is a user-friendly platform that even non-technical users can learn to use quickly.

Flexible: CMS Hub offers a wide range of templates and customization options, so you can create a website that perfectly reflects your nonprofit's brand and mission.

SEO-friendly: CMS Hub comes pre-equipped with SEO tools that can help you improve your website's visibility on search engines.

Secure: CMS Hub is a secure platform that protects your nonprofit's data.
In addition to these benefits, CMS Hub also offers a number of other features that can be helpful for nonprofits, such as:
A/B testing: This feature allows you to test different versions of your website to see which one performs better.

Conversion tracking: This feature allows you to track how visitors interact with your website and see which pages are most effective at converting them into donors or volunteers.

Content management system: This feature allows you to easily create, edit, and manage your website's content.
On the hunt for an intuitive web creation platform for your nonprofit? Look no further than CMS Hub. Boasting a myriad of capabilities, CMS Hub enables you to craft a website tailored to drive your mission forward.
Here are some additional tips for creating an engaging website with CMS Hub:
Use clear and concise language. Your website should be easy to read and understand.

Use high-quality images and videos. Images and videos can help to break up your text and make your website more visually appealing.

Use a call to action. Tell your visitors what you want them to do, whether it's donating, volunteering, or signing up for your newsletter.

Keep your website updated. Make sure your website is up-to-date with the latest information about your nonprofit.
Integrating Powerful Tools for Nonprofits
HubSpot offers powerful integrations for nonprofits to further enhance their digital experience and unlock new capabilities. Integrating payment solutions like Stripe, PayPal, and DepositFix allows you to accept donations seamlessly and securely. Fraud protection and security features help safeguard your organization from potential threats and vulnerabilities.
HubSpot's App Marketplace and Integrations
The App Marketplace offers 1000+ integrations to supercharge your nonprofit's digital experience and unlock powerful new capabilities. Nonprofits can integrate their services with astonishing HubSpot, which includes many useful and popular applications such as Wistia, Jotform, Slack, Eventbrite, GravityForms, Typeform, Zoom, Hopin, DocuSign, Humanitix, and Formstack. These integrations can significantly improve interactions between organizations and stakeholders.
These integrations allow you to expand the functionality of the HubSpot platform and enhance your organization's operations.
Integrating Payment Solutions for Donations
Integrating payment solutions such as Stripe, PayPal, and DepositFix makes it easy for nonprofits to accept donations securely and seamlessly through donation forms. These solutions help streamline the donation process and ensure the safety of donor data.
Donorbox provides the opportunity to benefit from its existing database. Connecting it up with HubSpot makes data utilization much more effective.
Fraud Protection and Security for Nonprofits
It's crucial for nonprofits to protect themselves from potential threats and vulnerabilities. HubSpot offers powerful fraud protection and security features, such as Stripe Radar and ReCaptcha Protection. Stripe Radar leverages machine learning algorithms to monitor and assess the risk level of payments processed with Stripe, keeping your organization safe and secure.
ReCaptcha Protection safeguards your website from malicious fraud and abuse by appearing when form submissions have suspicious traffic.
Getting the Most out of HubSpot by Choosing the right partner
Choosing the right HubSpot partner can help nonprofits get the most out of the platform and achieve greater success. Working with a HubSpot Partner provides nonprofits with expert guidance, support, and tailored solutions for their unique needs.
Selworthy is a trusted HubSpot Partner that specializes in helping nonprofits maximize their impact and achieve their goals using the HubSpot platform.
The advantages of working with a HubSpot Partner
Partnering with a HubSpot Partner offers nonprofits invaluable expertise and support to meet their unique requirements. HubSpot Partners can provide professional advice, assistance, and customized solutions, helping nonprofits unlock the full potential of the platform.
Additionally, working with a HubSpot Partner allows nonprofits to access cutting-edge tools and technologies, such as marketing automation, analytics, and CRM software, through a tailored nonprofits program.
Why Selworthy is your perfect HubSpot Partner
Selworthy is an ideal HubSpot Partner for nonprofits due to our extensive experience, deep understanding of nonprofit missions, and ability to provide tailored solutions. By working with Selworthy, you can unlock the full potential of HubSpot, maximizing your organization's impact and achieving your goals.
Selworthy's proficiency in optimizing the value of HubSpot for organizations makes us the perfect choice as a partner.
Key Takeaways
In conclusion, HubSpot for Nonprofits is a powerful, tailored solution designed to help your organization succeed. Key takeaways include the 40% discount for nonprofits, essential hubs for marketing, sales, and CMS, powerful integrations, and the option to work with expert partners like Selworthy.
With HubSpot, your nonprofit can supercharge its success and make a lasting impact.
Frequently Asked Questions
How many nonprofits use HubSpot?
More than 4,000 nonprofits around the world partner with HubSpot to help them grow and achieve meaningful change.
Join them and let HubSpot be part of your journey to success.
Can HubSpot track donations?
Yes, HubSpot provides meeting tools to help schedule meetings with donors and tracking codes to attribute donations to campaigns, contacts, and website interactions, making it possible to track donations.
What is the HubSpot for Nonprofits discount?
With HubSpot's 40% discount on Pro+ products, eligible nonprofit organizations can take advantage of this great deal.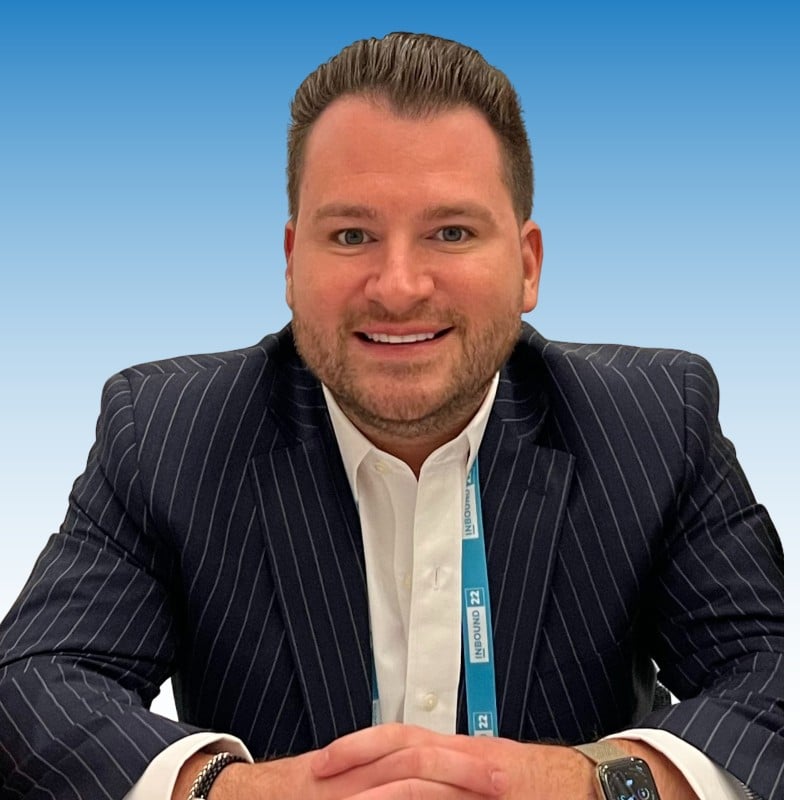 Kristopher Crockett
Kristopher M. Crockett, President & CEO of Selworthy, brings over a decade of innovative, solution-centric marketing expertise to the table. His profound understanding of marketplace trends and dynamic leadership propels Selworthy's mission to deliver bespoke digital solutions, enhancing client ROI and bridging the digital divide.