Your content management system (CMS) is used to help you manage the content you have on your website. It is the tool that helps you update your site, as well as helps you sell products and services, if your site is an e-commerce one. A CMS also helps you add new items to your site, and this includes images, new products, new services, and even simply new information you want to impart to your audience.
As the name implies, a CMS helps you manage the content on your website, and this content is what your site visitors look at, read, make choices from, and take note of. In order for you to stay on top of what is posted on your site, and to avoid the many pitfalls that a lot of website owners experience with their content, here are some tips that may come in handy when it comes to managing your content management system.
Keep the number of users that have access to your back-end to a minimum – the more people have access to your CMS, the more chances there will be for errors and costly changes to your site. Keeping the number of users at a low count helps ensure that you not only reduce the chances of erroneous posts and careless deletions, but you also make finding out who did what easier and quicker.
Proofread a few times before publishing – a lot of website owners, and CMS managers for that matter, tend to post what they have written immediately after they finish, without checking for errors in what was penned. This is why you see a lot of online newspapers, blogs, and other similar sites have content that contain grammatical and spelling errors. If you can, get another pair of eyes to go over what you have written. This is to help ensure that what you may have missed is seen by someone with a fresh perspective. If you cannot get someone else to proof your work for you, do this yourself a few times over – proof before you post, proof while posting, and proof after you've posted. Reading over your content multiple times will help you see whether or not you've made any typographical or grammatical errors.
Don't use images that you are not authorized to use – there will be times when you cannot find a suitable picture for one of your posts, and you will feel tempted to use an image that you deem perfect from a Google search. Don't do this unless the image is indeed a royalty free one, and even when it says that it is, check the usage rights of the site where you got that image from to keep yourself from experiencing problems with using an image that is not yours. As much as possible, try to use images that you can pay to use from any of the many reputable image sellers you can find online.
Check for plagiarism before posting – if you have a few contributors to your website submitting content for you to post regularly, post these yourself so that you can try to check for originality before posting. There are quite a few tools that you can use for this, with some requiring a fee and a few that you can use for free. Simply copy and paste the content that was submitted to you into these content checkers and you will see just how "original" it is.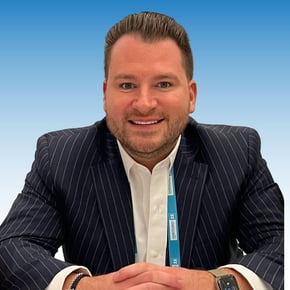 Kristopher Crockett
Kristopher M. Crockett, President & CEO of Selworthy, brings over a decade of innovative, solution-centric marketing expertise to the table. His profound understanding of marketplace trends and dynamic leadership propels Selworthy's mission to deliver bespoke digital solutions, enhancing client ROI and bridging the digital divide.