Building a successful website can be a complex and daunting task, especially when starting from scratch. With countless factors to consider, from layout and design to content creation and search engine optimization (SEO), the pressure on website owners and developers is immense. However, by adopting a meticulous approach and following a structured process, creating an outstanding website becomes a feasible goal.
This comprehensive guide outlines the most important things to know before building a website, ensuring a smooth and successful website development process.
1. Choose a Reliable Hosting Provider and Content Management System
Selecting a Hosting Company
Your website needs a reliable home that is secure and suited to your target audience's needs. Choosing a reputable hosting provider is crucial for your website's performance and uptime.
Finding the Right Content Management System (CMS)
There are various content management systems (CMS) available, such as WordPress, Joomla, and Drupal. Determine the purpose of your website (e.g., news site, e-commerce platform, blog) and select a CMS that aligns with your goals.
2. Prioritize Design and User Experience
Mobile-Friendly Site Design
With the growing number of mobile users, it's essential to ensure your website is mobile-friendly and responsive. This not only enhances the user experience but also positively impacts search engine rankings.
User Interface and Navigation
A well-designed user interface, intuitive navigation, and a visually appealing color scheme are key to creating a positive user experience. Avoid broken links and ensure all site elements and plugins function seamlessly.
3. Optimize for Search Engines
SEO Best Practices
From the outset, design your website with search engine optimization (SEO) in mind. Implement SEO best practices such as proper title tags, meta descriptions, and a sitemap to improve your website's visibility in search engine results.
Keyword Research
Perform thorough keyword research to identify relevant terms and phrases for your content. This will help improve your website's ranking and attract potential customers.
4. Develop a Robust Content Strategy
Creating Engaging Content
Develop high-quality, relevant content for your website, including blog posts, product descriptions, infographics, and video content. An active blog and regularly maintained content can attract more visitors and encourage return visits.
Social Media Integration
Promote your content on social media platforms to increase exposure and drive traffic to your website. Integrating social media sharing options on your site enables visitors to easily share your content, expanding its reach.
5. Monitor Performance and Continuously Improve
Google Analytics
Utilize tools like Google Analytics to track your website's performance and identify areas for improvement. Regularly evaluate your site's performance and make necessary adjustments to optimize for user experience and search engine rankings.
Split Testing and Iterative Improvements
Conduct split testing to compare the effectiveness of various design elements and content strategies. Continuously refine your website to ensure it remains engaging, user-friendly, and optimized for search engines.
By incorporating these essential elements into your website development process, you'll be well on your way to creating a successful, high-performing website that effectively generates leads and serves your target audience.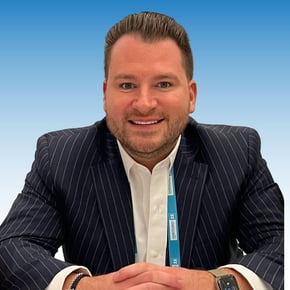 Kristopher Crockett
Kristopher M. Crockett, President & CEO of Selworthy, brings over a decade of innovative, solution-centric marketing expertise to the table. His profound understanding of marketplace trends and dynamic leadership propels Selworthy's mission to deliver bespoke digital solutions, enhancing client ROI and bridging the digital divide.