When you are thinking of putting up a website for your company, or are thinking of upgrading your existing one, choosing a CMS is one of the things you will need to do. Choosing the right content management system (CMS) for your website is crucial to its success. In order for you to find "the one" that is right for your needs, you have to create a checklist of features and qualities that you want from a CMS.
Easy to use – whether you are a coder or not, the ease of use of a CMS is important due to a number of reasons. For starters, you are probably not the only one who will be tasked with updating what is on the website. An easy-to-use content management platform will make updating and adding of pages a breeze for almost anyone – think blogging and almost anyone who knows how to use a computer can blog. One particular CMS that fits this bill is WordPress. Apart from being straightforward in its usability, there is a lot of information online when it comes to learning how to use this platform and how you can tweak it for your specific requirements.
SEO ready and friendly – some people tend to brush off the importance of SEO when it comes to their websites, thinking that attractive images and amazing content are all they need to get people interested in what they have. While these things do matter when it comes to your visitors, if your site cannot be found that easily or does not show up in the top tiers of search engine results pages, your stellar content won't capture the audience it is meant to capture in the first place. You will need to find a CMS that is SEO ready. This means your chosen CMS should produce URLs that show some of your keywords and is tied to your title, and does not create gibberish URLs. Your chosen CMS should also give you the option to add in meta descriptions, title tags, and meta tags for each page you create.
Customizable – of course, who wants to have a website that looks just like any other website out there? You will want to have a site that is distinct and memorable, and for that to happen, your site needs to be customizable. Customization comes in many guises – from how your site looks, to what color combinations you use, to what fonts you utilize for your pages, to how your pages are arranged, among other things. There are a number of CMS options out there that offer customization with the use of templates and other tools that can be integrated into the system. For example, if you are planning on using WordPress as your CMS, your customization options can come from plug-ins and themes that you can find readily available to you. You can choose from hundreds of free and premium options that are available for this platform.
Security – this the main concern of many website owners, even more so if the site that is being put up is an e-commerce one. Whether you are planning on selling anything outright on your site, or are simply informing people of your services and are gathering information about potential customers via your website, security is an important factor to look into. You need to make sure that the information you get from potential customers, and from those who purchase from your site, are protected and cannot be accessed by those who wish to steal from you or your clientele. Apart from preventing possible monetary or identity theft, you also need to safeguard your company's reputation and integrity. Having a site on a CMS that has great security features and a low probability of getting hacked is a must.
These are just examples of what you need to look into when choosing a content management system for your website. You may want to add a few more factors, depending on what your particular requirements are. Other people look for a platform's capability for collaboration and allows the setting of posting permissions, while others look at overhead costs. A few more check for the possibility of the integration of tracking tools into their CMS. You can come up with your own list, with the above-mentioned factors being added or removed from it, depending on what your exact needs are.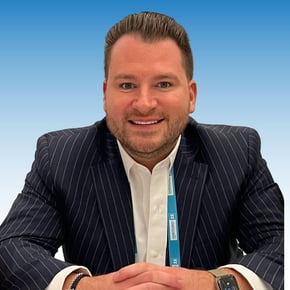 Kristopher Crockett
Kristopher M. Crockett, President & CEO of Selworthy, brings over a decade of innovative, solution-centric marketing expertise to the table. His profound understanding of marketplace trends and dynamic leadership propels Selworthy's mission to deliver bespoke digital solutions, enhancing client ROI and bridging the digital divide.