GET MORE HIGH-VALUE CLIENTS FOR YOUR INVESTMENT
You're a savvy legal professional — you know what it means to go after results for your clients. Just like you, we know that there's not a one-size-fits-all approach to winning. That's why we focus on identifying the best-fit clients for your firm, honing in on your value, and building a marketing strategy that drives high-value clients to your practice.
GETTING ROI FROM ONLINE MARKETING IS
HARD!
You probably feel overwhelmed at the variety of ways you can market your firm online. Every day it seems like someone is telling you about something new or you're getting contacted by someone saying your website has problems and you should hire them to fix your SEO.
There Are Too Many Choices — Which One is Right?
Marketing your practice has never been so hard… between social media, websites, podcasts, paid ads, content marketing, and every other thing available to you, how are you supposed to know which ones work and which ones are a waste of time.
How Do I Know That I'm Getting My Money's Worth?
Marketing can be costly, both in dollars and time… some of that investment goes into things that grow your reputation and build a strong brand, but most of it should be going into things that directly result in bringing new clients to your firm.
My Time is Valuable and I Can't Sacrifice It!
You literally bill by the hour for your time, so you can't waste it… you can't spend time continually trying to read and learn about new marketing tactics, writing blog articles, or making videos — especially if you don't know if they'll work.
We can help. You just have to ask >>
While you might be new to generating new clients online, we're not. We know what it takes to set you up for success and what strategies to put into place to grow and scale your practice predictably and confidently.
We want to give you the benefit of our experience and the tech muscles of our team to help you achieve the goals you have set for your firm and your lifestyle.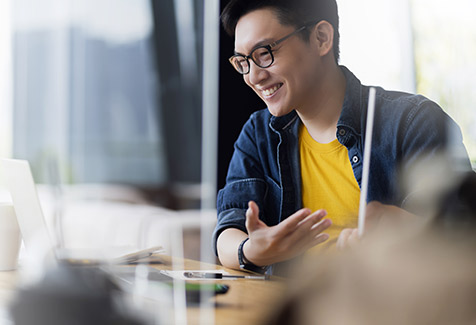 WHY SHOULD YOU CHOOSE US?
WE HAVE THE TECH AND STRATEGY MUSCLE YOU NEED
OUR NUMBERS SPEAK FOR THEMSELVES...
OUR EXPERTS CAN HELP YOU...
Launch a new company

Scale an existing company

Achieve predictable growth

Use content and PPC to drive traffic

Avoid using vanity metrics to make decisions

Build sustainable long-term growth

Increase your search engine rank

Engage your audience on social media

Increase word-of-mouth referrals

Capture more positive reviews online

Generate more revenue online

Attract more of the right-fit customers

Leverage technology intelligently

Grow your business the right way
We help you optimize your investment by focusing on tactics that work to drive revenue.
TAKE CONTROL OF YOUR FUTURE
We'll help you get the results you are striving for in your business.
STEP #1
Request Your
Free Quote
In this free session, you will talk with our lead strategist and figure out if we're a good fit to help you get the results you're looking for.
STEP #2
Build Your
Strategic Plan
Success is intentional — we'll help you create a branding and marketing plan that will transform your company and help you succeed.
STEP #3
Get the Results
You Deserve
We don't believe in random acts of marketing — and neither should you. We'll continually measure and refine to get results.
We understand that it's a big commitment — you have tough decisions to make that will mean a transformative change for your business if you make the right ones.
I've worked with other SEO, Website, and/or Marketing companies in the past — it wasn't a good experience. How will you be different?
Unfortunately, bad experiences are bound to happen with any business. However, we have a 96% client retention rate for a reason. We know how to ask the right questions in the beginning to make sure we're a great fit for each other before we ever move forward. But beyond that, we work relentlessly to get you the results you deserve.
What does it cost to hire Selworthy?
We know that this answer isn't a popular one, but — it depends. Every company is different. Some are in the early stages of their growth and others are geared up to take it to the next level. We have a wide variety of options for what we can do to get you the results you deserve. We will work with you to set a realistic budget as we build your strategic plan.
How long do projects take, and when can you get started?
The project length will vary based on what we're doing together — but to give you a rough idea of what to expect...
1. A few days to build a solid plan when we're consulting and helping you with strategy.
2. A few days to a couple of weeks for things like logos and product packaging.
3. 6 to 12 weeks for website and eCommerce website builds.
4. Marketing is ongoing. There are some things that we will set in place quickly in the first few days and weeks, but other activities will be ongoing — like running paid ads and content marketing.
We typically get started pretty quickly after we've all agreed on the plan, but we will be very transparent about timelines as we go through everything so you'll know exactly what to expect.
What will be required from me?
We'll provide you with a full list of anything we need from you for your project — however, the most important thing that we need from you is open, honest, timely, and frequent communication.
Helping you move the needle in the right direction for your business isn't possible without your input. It's important that we work together if you want to get the results you're looking for.
How do we communicate, and what's your response time?
We are adaptable to whatever works best for you. Our team is available via email, phone, text, and through our project management system. You can expect a response with 24 business hours. We understand the importance of communication, and we want to talk with you regularly throughout our relationship to make sure we're moving forward in a positive direction.
Do I have to sign a contract? What if I'm not happy and want to leave?
Like most professional engagements, we do have a contract. The length varies based on the project, but this document's primary goal is to help us both fully understand what we're committing to so we can get on the same page about how we're going to be working together.
It's not designed to lock you into a relationship you don't want to be in.
We have no desire to force you to stay with us if you're unhappy with our services. Your contract clearly explains the simple cancellation process.
IT'S TIME TO MAKE THE RIGHT DECISION FOR YOU
Are we the right fit for you? Honestly, we don't know — and neither do you. The best way for us to both figure that out is to have a quick chat and see.
So take that first step — request a quote. You don't have anything to lose, but you do have everything to gain.