Many business owners would like to build their company's corporate website, but they're not exactly sure where to begin or they are worried about having to go through the hassle of deciphering all the technical details that come into play when creating a website.
It is true that some amount of technical knowledge is required when you're building any website, but the difficulty really depends on the type of platform and content management system (CMS) that you end up using. It also depends how complex you want your website to be. Is it going to be just a basic type of website that uses a free design theme and will be used primarily as a company blog, or are you planning to build a website which will have an interactive design and incorporate e-commerce capabilities? In any case, if you need a complex site, you're most likely going to ask help from a professional developer anyway.
So, which content management system should you choose? People who want to create powerful websites with content management systems that are fairly easy to use and offer a comprehensive suite of features often look at three major platforms: Wordpress, Drupal, and Joomla.
Wordpress
Created in 2003 by Matt Mullenweg and Mike Little, Wordpress is undoubtedly the leading choice when it comes to free and open source content management system. Initially marketed as an easy-to-use blogging platform, Wordpress is now the CMS of choice for about a quarter of the top 10 million websites in the world.
Beginners choose Wordpress because it is easy to install and because of its customizability through plug-ins. The availability of hundreds of themes that help users modify the appearance and functionality of their websites also helps in making Wordpress widely popular. Furthermore, Wordpress has an excellent community support system, thanks to the fact that they have millions of users all over the world.
Drupal
Drupal is a very powerful content management system that is available under the BNU General Public License. Like Wordpress, it is a free and open-source platform, but it is preferred by many developers because it can help them build more advanced websites with more complex features. Drupal is known for its robust taxonomy system that helps users with their intricate data organization needs. Drupal is also favored for its reliability in terms of speed and performance.
Joomla
Lastly, if you are looking for a platform that straddles the fence between the complex functionalities and developer-oriented nature of Drupal and the easy operability of Wordpress, then Joomla is definitely for you. This means that compared to Wordpress, you are given more flexibility when it comes to designing your site's structure and including more complex content. Business owners who intend to create e-commerce sites and social networking sites can take advantage of the many features of Joomla.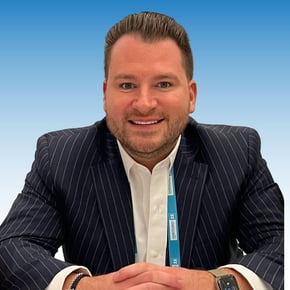 Kristopher Crockett
Kristopher M. Crockett, President & CEO of Selworthy, brings over a decade of innovative, solution-centric marketing expertise to the table. His profound understanding of marketplace trends and dynamic leadership propels Selworthy's mission to deliver bespoke digital solutions, enhancing client ROI and bridging the digital divide.