One of the more effective marketing strategies that you can use, whether you are a big or a small business, is email marketing. While some people tend to shy away from this particular form of marketing, others know its merits and take advantage of what I can do for their business. Of course, for email marketing to work, you need to know what to do and what not to do.
There are many things you can do to help increase traffic and revenues with the use of this particular tool. Here are some things you might want to try out for your business and website.
Make email address gathering more interesting – before you can send out emails, you need to have a mailing list, and for you to build a mailing list, you need to have a form for this on your site. Having people fill out your subscription forms or give you their emails simply because you ask them to will not entice them to actually do so. Try to create situations and opportunities for your site visitors in order to make them want to give you their email details. Contests, freebies, and useful downloads are some of the things you can use to make people want to become part of your mailing list.
Send discount coupons exclusively via emails – if you want people to appreciate your emails, give them something they can use. One thing you can consider is exclusive coupons that they can get only from emails. They can only get discounts on specific items on your site through your emails, and making sure that they know they can get these exclusive discounts only if they are on your mailing list should also be on your site's opt-in forms.
Make the information they get via email worthwhile – don't just send emails to your mailing list just to remind them of your existence. Make your emails worth reading by giving people opportunities to get something out of what you send. Information that they can use, for instance, is one of the things you can consider here. DIY tips and tricks, schedule of up-coming events and how to maximize on the use of the products you sell are some ideas you can also add into your emails.
Make your emails aesthetically pleasing – one of the things some companies do in order to get people to read their emails is to create newsletters which they send to the people on their mailing list. These newsletters carry not only information about and backlinks to products, but also designs and images that are pleasing to the eyes. These also carry snippets and images about articles and items on the site that people may find interesting.
The trick to a successful email marketing strategy is to find out what your target market wants and likes. You can do this by testing a few samples on a few people that you know and see how they react to these. Test out a few templates, subject lines, and designs to determine which ones work and which ones don't. Making sure that the emails you send out are of a quality that assures you that people will indeed click through, or even just open and read it, will help your email campaign succeed.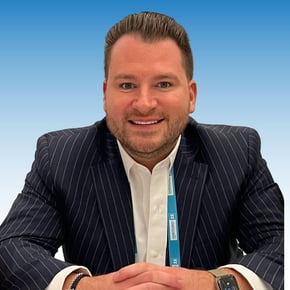 Kristopher Crockett
Kristopher M. Crockett, President & CEO of Selworthy, brings over a decade of innovative, solution-centric marketing expertise to the table. His profound understanding of marketplace trends and dynamic leadership propels Selworthy's mission to deliver bespoke digital solutions, enhancing client ROI and bridging the digital divide.